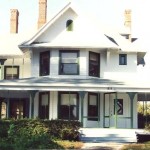 Who would have thought when we opened for business 20 years ago, that we would still be here and going strong? After 10 months of planning & zoning meetings, and one year of extensive renovations, Thurston House our Maitland, Florida bed & breakfast proudly opened its doors to guests on September 15, 1992. Since the first day, we have constantly been fine tuning our accommodations, and have kept up with whatever changes there have been in the hospitality industry.
20 years ago there was no home computer or internet. We were one of the first B&B's to have a website and our own domain name.  We now have complimentary wireless Internet throughout the inn. It is always great to see guests being able to catchup electronically, while enjoying our beautiful wraparound porch.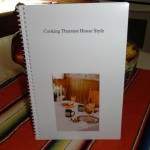 We started with a variety of  furniture, amenities and linens, and have since upgraded all to the best we can possibly afford to offer. Breakfast started out as a more basic meal, and now we are known for our fabulously creative offerings. Every type of special needs diet has been accommodated, from Atkins to Vegan to Celiac and more. Our cookbook "Cooking Thurston House Style" is recently hot off the presses and available for purchase too.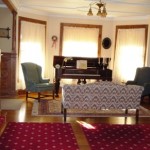 Guests have come from all over the world, including 24 countries, every state, 4 territories and even from Maitland itself! We enjoy many repeat guests who have become our friends too. Here's to another 20 years for our fabulous North Orlando bed & breakfast!