Policies
Please view our Thurston House Bed & Breakfast Policies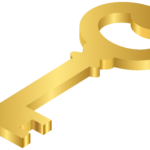 Rates are for one or two people and include a full breakfast each day. We cannot accommodate more than two guests per room—of any age. Rates are subject to change without notice. Special events and holidays may have higher prices and may have a minimum stay requirement. We also offer promotions regularly, so check our website and FB page often!
To confirm a reservation, two night's deposit on a credit card is required. Any packages or enhancements will also be charged upon reservation. The balance of payment for your reservation, if any, will be automatically processed 2 days before your check-in date.
Cancellations must be made at least three days prior to the check-in day to get a credit for the deposit and avoid being charged the full amount of the reservation. Cancellations made within the three days of arrival are subject to all charges if the room remains unrented. Early check-outs are subject to the full reservation amount if the room remains unrented.
Check-in for arrivals is from 4pm-7pm. Check-out is 11 am. If a late check-in is needed, please contact the innkeeper as soon as possible to make appropriate arrangements.
For payment, Thurston House Bed & Breakfast accepts Visa, Master Card, American Express, Discover and cash (with a credit card guarantee).
Thurston House Bed & Breakfast is not appropriate for children under the age of 12.
Pets cannot be accommodated.
Smoking is not allowed anywhere in the building or on any of the porches. We would really rather not have to ask a guest to leave and then charge an additional $250 cleaning fee in addition to their full room rate.