Specials & Packages
Florida Getaway Specials and Packages in Maitland, FL
Specials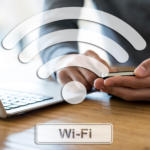 Stay at Thurston House for business travel more than 6 nights and automatically get enrolled in our "Corporate Club". This enables you to enjoy all the benefits of staying here on business with all the modern amenities in your guest room, such as working desk, complimentary wireless Internet, filtered water – but also allows you to enjoy a corporate discount!
Categories:
For Business Travelers
Wouldn't it be nice to have a special gift item waiting in your room for your arrival? Choose from any of the following Extra Special Add On's and tell the innkeeper what you would like added to your reservation. She will make sure to have them all ready for your arrival time:
bag of silk rose petals – $15
small vase of flowers – $25
large vase of flowers – $40
2 Thurston House ceramic mugs – $35
private enjoyment of the upstairs porch w/ table + chairs, loveseat and hammock - as available - $50 from 4pm -11am the next morning
9 special chocolates, wine goblets and sparkling beverage – $50
15 special chocolates - $25
small cakes for two on special plate – $30
Cheese & meat board - Selection of tasty meats, cheeses & garnishments for 2 people. Note - You do not buy the board it is served on - $45
Even though we don't do weddings here at Thurston House, we do offer the ability to have the house available for getting ready for the big event – Getting Ready for Your Wedding!
Since we are a small property there are some requirements to book this special –
Must book all 3 rooms for a 2 night minimum.
A maximum of 6 overnight guests can be accommodated.
There is a set cost of $50 per trade person coming in. This includes manicurist, hairstylist, makeup, photographer, etc.
Each non-guest who arrives to ready for the wedding are at a set cost of $25 each.
What you get –
Use of beautiful common areas – two parlours, dining room and porches.
Coordination of trade's people, including providing tables and towels as needed.
On hand acceptance of deliveries – people, flowers, limo, etc.
Ability to have others (within reason due to capacity issues and at the discretion of the innkeeper) come here for services.
Many areas inside and outside available for your photos. Inside there are the front and back parlours as well as a beautiful dining room. Outside, depending on the season, there are casual gardens throughout our one acre yard.
Flexible breakfast types and times are offered for overnight guests, and the ability to have beverages and limited snacks available for non-registered guests.
With only 3 guest rooms, availability is limited so book ahead now!
Categories:
Wedding Day Special
Gift Certificates are now available in any denomination you wish. Click here to order online.