EXPLORE THE MORSE MUSEUM OF AMERICAN ART IN WINTER PARK
Explore the Morse Museum: A Winter Park Gem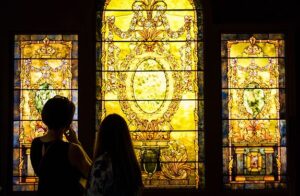 Tucked away in the charming city of Winter Park, Florida, just a few miles from our historic Thurston House bed and breakfast, the Charles Hosmer Morse Museum of American Art is a hidden gem that beckons art enthusiasts, history buffs, and curious minds alike. This remarkable museum is renowned for its extensive collection of American decorative and fine arts, particularly its unparalleled holdings of works by renowned artist and designer Louis Comfort Tiffany. Let's uncover the Morse Museum's offerings, its rich history, and exciting events to look forward to during the 2023 holiday season.
Louis Comfort Tiffany Collection
The Morse Museum boasts a diverse and awe-inspiring array of American artistry spanning several centuries. Its centerpiece is the world's most comprehensive collection of works by Louis Comfort Tiffany (1848-1933), the celebrated artist known for his exquisite stained glass creations. Visitors are transported into a world of shimmering beauty as they explore Tiffany's intricate glass lamps, windows, jewelry, and other decorative arts. The Morse Museum also houses an exquisite chapel interior designed by Tiffany for the 1893 World's Columbian Exposition in Chicago, known as the "Tiffany Chapel," which is a breathtaking sight to behold.
Architectural objects and art from his Long Island country estate, Laurelton Hall, are also on display.In addition to Tiffany's creations, the museum features a wide range of American art, including pottery, paintings, and decorative objects from the late 19th and early 20th centuries. The collection includes pieces by prominent artists and designers such as John La Farge, Alice Gouvy, and Augustus Saint-Gaudens.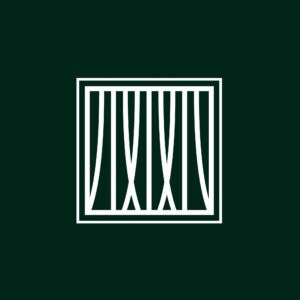 A Glimpse into the Morse Museum's History
The Morse Museum has a history as rich and captivating as the art it houses. It was founded in 1942 by Jeannette Genius McKean, who named the museum after her grandfather, Winter Park philanthropist Charles Hosmer Morse. Together, she and her husband, Hugh McKean, who directed the Museum for many years, dedicated their lives to preserving Tiffany's legacy and promoting American art. The McKeans built the collection over half a century, and today, their vision has resulted in a museum that stands as a testament to their passion and commitment.
Originally housed on the campus of Rollins College, it opened on North Park Avenue in 1995, today occupying over 42,000 square feet of gallery space. The Morse is owned and operated privately by foundation and receives no public funds.
Christmas Holidays at the Morse Museum 2023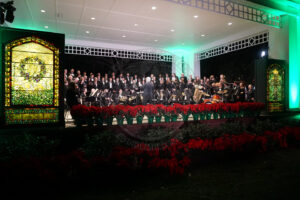 One of the most exciting events to look forward to during the holiday season in Central Florida is "Christmas in the Park" in Winter Park. Each year, the Morse Museum helps launch this festive season when they light up Tiffany windows in Central Park and present the Bach Festival Choir and Brass Ensemble in concert. This year, the 45th annual celebration of Christmas in the Park, will take place on Thursday, Nov. 30 starting at 6:15pm. The Museum's website tells the touching history of the event and the significance or the windows.
Another beloved holiday tradition at the Morse Museum is the "Friday Nights at the Morse" series, offering visitors a unique opportunity to experience the museum after hours in a special and engaging way. Each Friday night during the series, the museum comes alive with a variety of activities, including live music, art demonstrations, and special tours. It's the perfect way to immerse yourself in the world of American art while enjoying a vibrant and social atmosphere.
The 2023-2024 season series coincides with the holiday festivities in Winter Park and kicks off the Friday after Thanksgiving, November 24, 2023, with a lively jazz quartet.  Holiday Friday Nights will continue every Friday night through the end of 2023. Whether you're a seasoned art enthusiast or just looking for a fun and cultural night out, "Friday Nights at the Morse" is an event not to be missed.
Visiting the Charles Hosmer Morse Museum of American Art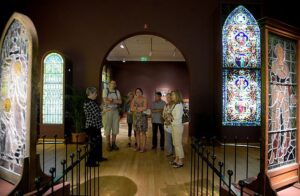 The Museum is located at 445 N Park Avenue in Winter Park, Florida. Free parking is available behind the Museum and on several levels of the Park Place garage across from the Museum. The Museum and Museum Shop are open every day except on Mondays, and visitors can make appointments on the Museum's website: https://morsemuseum.org/plan-your-visit/. Several  orientation videos are offered online as well, and the Museum provides complimentary audio tours of the galleries via cell phone.
The Charles Hosmer Morse Museum of American Art in Winter Park, Florida, is a cultural treasure that invites visitors to explore the beauty and history of American art. It's remarkable collection of Louis Comfort Tiffany's works and its dedication to preserving American artistry make it a must-visit destination.
Plan a weekend getaway to Winter Park during this Christmas season and include "Friday Nights at the Morse" in your plan. The Museum, and Central Park are just a quick ten minutes from our historic bed and breakfast, Thurston House. Who knows, but very likely the Morses and the Thurstons attended the same social events while wintering in Central Florida in the late 1800s. And surely, both families offered comfortable and gracious accommodations to their friends and family visiting during the holidays.
Certainly today, the Morse Museum promises an enchanting and immersive experience that will leave you with a deeper appreciation for the museum's offerings. Mark your calendars, book your stay at Thurston House, and prepare to be captivated by the area's artistry and history this Christmas season!