LIKE MUSICAL THEATER? DISCOVER THE WINTER PARK PLAYHOUSE!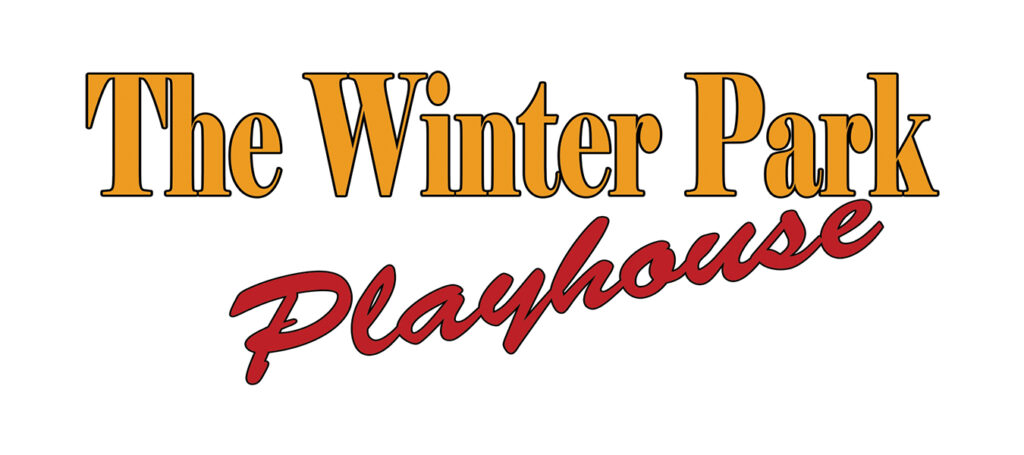 Central Florida's only professional musical theater is nestled right here in our neighboring City of Winter Park, Florida. The Winter Park Playhouse is a hidden gem that's been delighting audiences for over 20 years. If you're searching for a place where the magic of live theater meets the joy of music, look no further. This cozy playhouse has a rich history of bringing toe-tapping tunes and heartwarming stories to life, and the 2023-24 Mainstage Musical series promises to be a musical extravaganza like no other. It's one of the top things our guests like to do when staying at Thurston House, our Orlando area bed and breakfast.
A Glimpse into History
Founded in 2002 by Roy Alan and Heather Alexander, the Winter Park Playhouse has become a beloved institution in Central Florida. This intimate, 123-seat theater, with its comfortable seating and friendly atmosphere, offers an up-close and personal experience that's perfect for musical enthusiasts of all ages.
Over the years, the Playhouse has progressively broadened its reach, and today, the Playhouse presents six main stage musical productions, monthly cabarets, quarterly special events, the Florida Festival of New Musicals, and numerous community outreach programs each season.
Affiliated with Actors' Equity Association, the professional union of actors and stage managers, Winter Park Playhouse maintains high artistic standards and proudly employs professional actors, musicians and technicians. Offering a diverse range of shows, from classic Broadway hits to lesser-known gems, all while showcasing the immense talent of local and visiting performers, the Playhouse is not just a theater; it's a place where memories are made and musical dreams come true.
2023-24 Mainstage Series Schedule
If you like musical theater, discover the Winter Park Playhouse and prepare to be entertained, moved, and thoroughly enchanted by their exciting lineup of shows. Whether you're a seasoned theatergoer or a newbie looking for a great night out, there's something for everyone. While there are a variety of other great series, here are highlights from the 2023-24 Mainstage Series:
"Ruthless" September 22-October 15, 2023~Judy, a naive 1950s housewife, and her adorable 8-year-old daughter, Tina, will do ANYTHING to get the lead role in her school play "including murdering the leading lady!" This fun spoof has its twists, turns and killer laughs!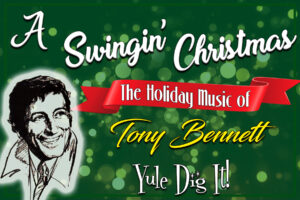 "A Swingin' Christmas: The Holiday Music of Tony Bennett" November 10-December 16, 2023~Ring in the holidays with this unforgettable evening of quintessential Tony Bennett songs! Featuring eighteen classic holiday tunes plus the standards that made Bennett famous, like his signature "I Left My Heart in San Francisco." Grab your friends and family and celebrate the season Tony Bennett style! (WPP)
"Breaking Up is Hard to Do" January 19 – February 17, 2024~ This nostalgic musical comedy celebrates the timeless songwriting of the legendary Neil Sedaka! Set at a Catskills resort in 1960, this humorous and heartwarming musical follows two friends from Brooklyn in search of good times and romance over one wild Labor Day weekend. Featuring twenty of Sedaka's most popular songs.
"Five Guys Named Moe" March 15 – April 20, 2024~A high-energy Broadway musical set to Louis Jordan's iconic rhythm and blues/jazz score! After Nomax's world is turned upside down, he finds comfort and joy through five guys named Moe, stepping out through his radio! With dozens of whimsical hit songs, this musical fantasy delivers exuberant entertainment!
"George M. Cohan Tonight!" May 10 – June 9, 2024~ Meet "The Yankee Doodle Boy" himself in this high-energy, one-man journey through the life, music, and artistry of this legendary entertainer. This off-Broadway musical features a plethora of tap dancing and hit songs including "Give My Regards to Broadway," "Over There," and "You're A Grand Old Flag."
Make it a Weekend Theater Getaway!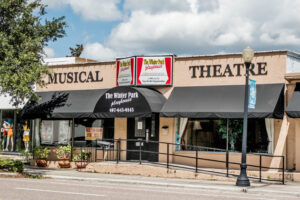 Don't miss out on these fantastic shows during the Winter Park Playhouse's 2023-24 season. With only 123 seats, shows sell out fast! Here's an idea…make it a weekend getaway! Thurston House is just a quick 10-minute drive to the Playhouse.
Check out our specials on our website. We offer a theater package from time to time with special ticket prices! That makes things simple! After checking in to our historic Central Florida B&B, you can head out to the theater (with many dining options nearby). It's a lineup filled with diverse musical experiences (and cozy accommodations) that promise to entertain and enchant! We can't wait to see you!