Hosts & History
Meet your Central Florida B&B Innkeeper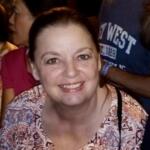 Beverly, your Central Florida B&B Innkeeper, became owner and innkeeper of Thurston House after careers in education, real estate and hospitality. In the fall of 2021, she brought her love of hospitality from Texas to continue the legacy Carole and Joe Ballard began in 1991. After 30 years in Central Florida running Thurston House, they have now retired to their beloved Maine to live by the sea.
Our Central Florida B&B history starts with long ago owner Cyrus Brooks Thurston. He was a well-known businessman in 1880's Twin Cities Minnesota. Being successful in the businesses of cold storage and farm implements landed him on the social register and "Who's Who" lists of that time. Around 1883 he purchased 160 acres of beautiful land in Central Florida near Lake Maitland. Two years later his grand winter getaway known as Thurston Cottage was ready for Cyrus and his family. Records show many citrus groves and lakes were on his land. The family enjoyed many trips here until Cyrus's death in 1915.
Cyrus Thurston would be very proud to know that so many have enjoyed his beautiful home. Guests from all over the world—37 countries and 6 territories–and every state have loved staying here!