Make The Most Of A Valentine's Day Getaway To Winter Park Florida
Raise the bar of your Valentine's Day getaway to Winter Park, Florida with our popular Romance Package lodging special!
Treat yourself and that special someone to the peaceful charm and idyllic lakefront setting of our historic 1885 Florida bed and breakfast. Thurston House is nestled on 8 wooded acres with the best of Winter Park, Florida just minutes away.
The timeless historic culture and natural beauty of the Winter Park area in Central Florida makes it the perfect destination for any Valentine's Day romantic getaway. Mild temperatures and hundreds of lakes set the backdrop for classic architecture filled with shops, restaurants, museums, theaters, and romantic lake cruises.
When it comes to romantic adventures, Winter Park, Florida will not disappoint. From scenic canal tours, art walks, wine tastings, and live music to French bistros, handmade chocolate shops, and massage, we have it all!
No matter what form your romance takes, Winter Park, Florida remains the perfect place to express it, and Thurston House can help with our romantic lodging packages and specials!
Valentine's Day Getaway Romantic Packages and Special Add-Ons
Visit our Special Luxury Enhancements page to discover a diverse offering of fun and romantic options to make your Valentine's Day Getaway in Winter Park, Florida even more delightful.
Our popular Romance Package, for example, includes:
Bedside bouquet (or upgrade to a dozen roses)
Charcuterie Snack Box waiting in your room (surely to include chocolate-covered strawberries)
Two 60-minute massage sessions
Telegraph Hill robes to use during your stay
Delicious home-cooked breakfast each morning
Looking to completely unwind with your sweetie? What better way than to fall asleep in a hammock made for two after a fragrant bath in our clawfoot soaking tub.
You'll surely win the prize with our All-Inclusive Romantic Package. We've thought of everything for you! You'll have all the features of our Romance Package above, but unwind and rejuvenate from the Hirsch Room including private, exclusive use of the adjacent screened-in sleeping porch with romantic two-person hammock. The Hirsch Room has our only deep-soaking clawfoot tub, original to the house. We'll even include a supply of bath salts and bubbles to wash all your stress away!
Luxury Enhancements to Your Valentine's Day Getaway To Winter Park Florida
Customize your Valentine's Day Getaway with any number of add-ons to make your stay even more special. Choose hand-made local chocolates, fresh fruit, roses, chocolate-covered strawberries, and so much more! Looking for something we've not listed? Ask us! We'll do our best to make it happen.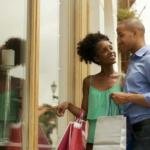 Oh, but you're thinking you might need a little extra time to really explore all that Winter Park has to offer?
In that case, why not take advantage of our Free Tuesdays Weekday Special. With this lodging special, you can enjoy your home away from home for a little longer with a free Tuesday! An extra day in Winter Park, Florida is an opportunity to take a scenic canal tour, explore the Tiffany Collection at the Morse Museum, or just soak up the peaceful views of Lake Eulalia from the porch at Thurston House. How you spend your extra time is up to you, we just want you to be at home here in Central Florida.
At Thurston House, we're dedicated to helping make your Valentine's Day Getaway to Winter Park in Central Florida the best it can possibly be. It's just around the corner!
Find all the details you need to book your stay at our Specials & Packages page. We hope to see you soon…Happy Valentine's Day!