Our Central Florida Bed and Breakfast…Reflections on 2021
As 2021 comes to a close, we look back over the year and reflect on all the good times and warm memories we have. Hosting guests at our Central Florida bed and breakfast, Thurston House, continues to reward—this year was no exception.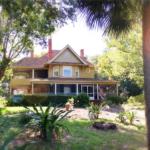 We feel so fortunate, not only living here in the heart of Central Florida with its year-round lush flora and lakes at every turn, but also being able to share our home with so many others. Each guest who stays at our Orlando-area bed and breakfast, people like you, brings along a unique story to tell, and we look forward to making this the most comfortable "home away from home" during your stay.
Since 1885, this charming house has always been a home—to the Thurston, Cubbedge, Hirsch, O'Heir, and Ballard families. Thurston House, celebrating 30 years of hosting guests from all around the world and all 50 states, undergoes a significant transition this year. As veteran innkeepers, Carole and Joe Ballard, retire to their beloved Maine, we welcome a new family—a new innkeeper. As of the fall, Beverly Fuller has moved from Texas to make Thurston House her home and to continue the legacy of helping you have the best possible stay in Central Florida.
Admittedly, it's easy to find plenty of things to do for an Orlando-area vacation. The cities of Maitland and Winter Park alone offer days of the best shopping, dining, museums, gardens, lakes and theaters that Florida has to offer. In fact, some of Central Florida's most popular attractions—Audubon Center for Birds of Prey, Morse Museum of American Art, Enzian Theater, Leu Gardens, Art & History Museums—Maitland, and more are all just minutes from Thurston House. In addition, there are numerous festivals, farmers markets, and live music events spread throughout the year.
Our goal here at Thurston House Bed & Breakfast is to make you feel at home during your vacation stay in Central Florida. This region is active and flourishing year round, and we love sharing our history and natural beauty with our guests. Reviews from guests, like the ones below, remind us why we love what we do!
From Our 2021 Thurston House Guest Book: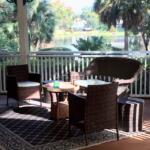 "What a wonderful three days! You will be a huge success, we are sure. Your attention to detail is awesome…." ~Liz & Vince, December 2021
"Beverly, so many thanks for being such a gracious, caring and hospitable hostess. You have found your calling! We were honored to be your first guests." ~Jody & Kevin, November 2021
"Beautiful place, wonderful innkeeper, clean, cozy, great breakfast, and an incredible front porch!" ~Melissa, November 2021
Looking Ahead to 2022 for Our Bed & Breakfast Home:
Is a vacation in Central Florida in your 2022 future? We've all experienced seasons of change—some more wonderful than others. A new innkeeper for Thurston House brings fresh vision and an exciting new vibe. A wonderful buzz about room updates, locally-sourced breakfast ingredients, a backyard urban garden, and free Tuesdays builds anticipation of exciting things to come in 2022. From where—and with what interesting stories—will our guests come this year?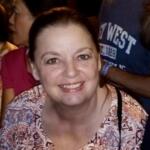 For those of you who have stayed with us in the past, we say "thank you" and invite you to return! If you've never vacationed in Central Florida, you don't know what you're missing! We do hope you will join us and share in the great things unfolding in 2022.
Beverly can't wait to meet you…especially on a Tuesday! Happy New Year from Thurston House!