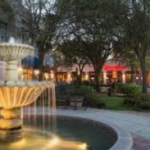 ART GALLERIES NEAR ORLANDO WINTER PARK IN CENTRAL FLORIDA…VISIT THESE THREE.
Florida is known for its scenic beauty, from its multitude of lakes and white-sand beaches to the wildlife-rich everglades and tropical paradise of the Keys. So it's no wonder that there's a prolific artist community ready to capture this beauty, and as many tourists intent on taking pieces of it home to enjoy all year long. Many art galleries in the Central Florida area showcase our local artists. On your next stay at Thurston House Bed & Breakfast near Orlando, visit these three art galleries near Orlando Winter Park FL to check out their collected beauties.
THE GALLERY 32789, 515 N. PARK AVE, STE 114, WINTER PARK, FL 32789
The Gallery 32789 is set in downtown Winter Park near the Morse Museum in Brandywine Square, steps from Central Park and its fine dining, upscale shops, and world-renowned museums. Representing professional artists who work in oil, acrylic and mixed-media paintings, sculpture, jewelry, clay and photography, The Gallery 32789 hosts monthly by-invitation-only art events.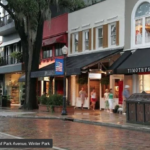 PARK AVENUE CONTEMPORARY ART, 348 S. PARK AVE, WINTER PARK, FL 32789
After finding a cozy lunch spot along the avenue, be sure to stop in at Park Avenue Contemporary Art, featuring contemporary artwork from over 25 Florida and national artists. Founded by Denise Autorino, an avid 20-year art collector, the gallery opened at the Park Plaza Hotel in 2020. Its new location on Park Avenue offers generous space for larger paintings, sculptures, artist talks, events and more.
STELTENKAMP FINE ART, 126 S. PARK AVE, WINTER PARK, FL 32789
Another art gallery near Orlando Winter Park caters to lovers of fine art. Steltenkamp Fine Art offers a private gallery in an historic second floor setting overlooking downtown Winter Park. Bill and MaryAnn invite you to appreciate art in a new way in a sophisticated, but casual venue. They feature unique pieces from a variety of genres and countries. Whether you are a novice or seasoned collector, you will find something of interest. Ask the Steltenkamps about upcoming art lectures and private artist exhibitions when you visit.
Spend the day soaking up art galleries near Orlando Winter Park FL. then head back to your comfy room at Thurston House. You might even have time for a nap in the hammock on the sleeping porch before venturing out to a fabulous dinner. Ah…life is good!