DISCOVER THE ART & HISTORY MUSEUMS MAITLAND: A Retiree's Hidden Gem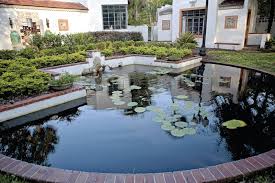 Where can retirees find museums with great art and rich history when traveling to Central Florida? Here's one to consider! Nestled along the picturesque shores of Lake Sybelia in Maitland, just north of Orlando, the Art & History Museums Maitland (A&H) is a cultural treasure waiting to be explored. Steeped in history and brimming with artistic wonders, this institution is a must-visit destination for retirees and art enthusiasts alike when vacationing in Central Florida. And, lucky for you, it's just a quick five-minute jaunt from Thurston House, our historic B&B.
HISTORY AND SIGNIFICANCE OF THE A&H MUSEUMS
The Art & History Museums Maitland boasts a rich history dating back to the 1930s when J. Andre' Smith established the "Research Studio" as a haven for artists and historians. He envisioned a place where art and history converged, and his dream came to fruition when the Maitland Art Center was opened.
Did you know? The Maitland Art Center is listed on the National Register of Historic Places and is one of the few surviving examples of Mayan Revival architecture in the Southeastern United States. Its unique architecture alone is worth the visit.
Today, the A&H is a dynamic cultural institution comprising five museums and historic properties. These include the Maitland Art Center, Maitland Historical Museum, Waterhouse Residence Museum, Telephone Museum, and Carpentry Shop Museum. Each site offers a distinct glimpse into the region's art and history, creating a comprehensive experience for visitors.
WHY IS THE ART & HISTORY MUSEUM MAITLAND A HIDDEN GEM FOR RETIREES? 
Retirees looking for art and history, in particular, will find the A&H to be an enriching and leisurely destination. Here are some reasons why:
Artistic Inspiration: The A&H hosts rotating exhibitions that showcase the works of local and international artists. Immerse yourself in the beauty of contemporary and historical art.
Historical Insights: The historical museums provide a fascinating journey through time, offering a chance to delve into the history of Maitland and the broader region of Orange County. In a short afternoon, you can gain a deeper understanding of the community near Orlando that has been home to so many through the years.
Cultural Engagement: The A&H Maitland Art Center regularly hosts events, workshops, and lectures, making it a vibrant hub for cultural engagement. One can easily participate in art classes, attend lectures, or simply relax in the serene gardens.
Peaceful Surroundings: The A&H's tranquil setting is perfect for anyone seeking a peaceful escape. Strolling through lush gardens or enjoying the serene lakeside views can provide a sense of relaxation and restoration.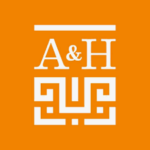 Don't miss out on the Art & History Museum Maitland for a unique opportunity to blend appreciation for art and history while enjoying the beauty of Florida's landscapes. With its rich history, diverse exhibits, and serene ambiance, it's a hidden gem waiting to be discovered and cherished by those seeking cultural enrichment and relaxation. Reserve a few days at Thurston House, our 1885 built bed & breakfast, and let us be your restful haven during your Central Florida adventures. We'll take good care of you!