CENTRAL FLORIDA GETAWAY NEAR ORLANDO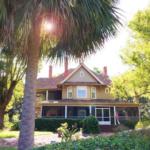 Who says you can't vacation in Central Florida in the summertime?
Summer is the perfect time to explore Orlando's numerous museums—inside luxuriously air-conditioned surroundings. Make Thurston House Bed & Breakfast your home-away-from-home for a few days while you discover art, history, and theater—all less than five miles away.
Thurston House is set on eight park-like acres in Maitland, just north of Orlando's city limits. Built in 1885, this Queen-Anne Victorian has its own story to tell, with gleaming pine woodwork in relaxing parlors and modern hotel comforts in our three unique guest rooms. Set your personal room thermostat as cool as you'd like!
What to Do to Stay Cool in Central Florida Summers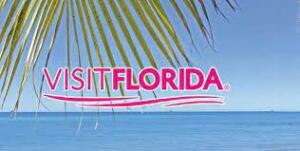 Once you've settled into your Thurston House home-away-from-home, head over to the largest collection of works by Louis Comfort Tiffany, held by the Morse Museum of American Art in Winter Park. Browse the Museum Shop where you just might find Tiffany-designed jewelry you can't live without! Then, step outside for just a moment to discover one of dozens of cool bistros or bars for lunch or dinner.
The Orlando area boasts many other art venues where you can continue your cool end-of-summer getaway. The Rollins Museum of Art, also in Winter Park, is featuring several new exhibitions running throughout the summer. A short mile's drive to Loch Haven Cultural Park (Orlando) is the Orlando Museum of Art, and it's large permanent contemporary collection.
The intimate Mennello Museum of American Art, also in Loch Haven Park, primarily displays the permanent collection of paintings by Earl Cunningham. As you approach, don't miss the 350-year-old sprawling live oak tree draped with Spanish moss called "The Mayor" in the Mennello Sculpture Gardens. Art's not your thing? Stay cool at the Orlando Science Center or the Orlando Fire Museum …yes, also in Loch Haven Park.
Perhaps you'd like to beat the heat with some dramatic entertainment in a cool theater setting. We have that too! The Orlando Shakespeare Theater is only a few miles from Thurston House, and the Winter Park Playhouse is even closer. In August, the Playhouse opens Two for Murder, a new production combining "classic musical comedy and madcap mystery." This should be fun!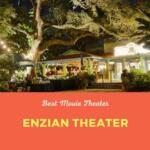 Last but not least…Enzian Theater, right here in Maitland, is another fabulous strategy for a cool getaway during the last hot days of summer. Enzian is a single-screen cinema café and prides itself on being Central Florida's only alternative cinema offering independent, foreign, and classic films.
Who says you have to stay home to endure Central Florida's summer heat? Summer won't last forever…check availability now!