MAITLAND FLORIDA ROTARY ART FESTIVAL 2023: EXPLORE ART, CULTURE AND COMMUNITY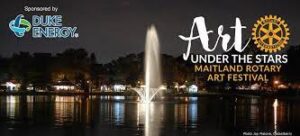 Are you a discerning traveler seeking an enriching weekend getaway? Nestled within the charming town of Maitland, Florida, Thurston House Bed and Breakfast invites you to embark on a captivating journey into the world of art, culture, and community spirit. The Maitland Florida Rotary Art Festival 2023, has been captivating Central Florida residents and visitors since 1976. Hosted by the Rotary Club of Maitland, Florida, this event has evolved into a grand celebration of the arts, showcasing exceptional talents and giving back to the community.
"Art Under the Stars"
The 47th Annual Maitland Rotary Art Festival, aptly named "Art Under the Stars," will take place from November 10-12, 2023, at the scenic Lake Lily Park in Maitland, one of Orlando's most affluent suburbs. With a full weekend format, this juried art show promises an unforgettable experience for art enthusiasts and those looking to make a difference in the community.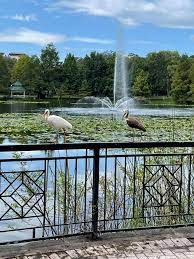 Set against the backdrop of Lake Lily Park, this festival offers a unique and inviting atmosphere, especially with the cooler November days. As you explore the festival, you'll enjoy live entertainment, displays, and demonstrations from cultural partners, as well as captivating student art exhibits from local schools. The event kicks off Friday evening at 5 PM, and then runs Saturday 10AM-9PM and Sunday 10AM-4PM.
Limited Spots, Maximum Quality
Only 145 artists have been selected for this juried show, ensuring that you experience the best of the best in the world of art. It's an opportunity to connect with artists, immerse yourself in their creative processes, and perhaps find that perfect piece to adorn your home.
Diverse Artistic Categories
Prepare to be mesmerized by the sheer variety of art styles and mediums at this event. The Southeast's finest artists will converge in Maitland to showcase their talents in ten distinct categories, including Fiber/Leather, Fine Crafts, Glassworks, Graphics & Drawing, Jewelry & Metalwork, Mixed Media, Painting, Photography, Pottery/Ceramics, and Sculpture & Woodworks. Each artist undergoes a rigorous jury process to ensure the highest quality of artwork.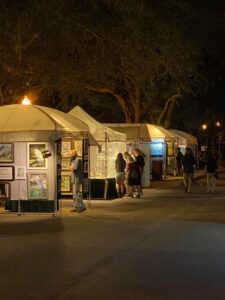 Community Giving and Patron Program
The Maitland Rotary Art Festival is not just about art; it's about community. This event thrives on public and private partnerships, allowing Maitland Rotarians to give back to their community. With artist awards totaling $14,000, your support directly contributes to local causes and artists. Play a vital role in promoting the arts and community development.
Mark Your Calendar
The Maitland Florida Rotary Art Festival 2023 is a must-attend event for art and culture enthusiasts who appreciate the finer things in life and believe in the power of giving back. Plan your weekend getaway now and book your stay at Thurston House. Our historic bed & breakfast offers a peaceful retreat just minutes away from the festival's vibrant hub. After a day filled with art and culture, you can relax in our comfortable accommodations and relish a gourmet breakfast to start your day. Hope to see you there!